Giveaway Winner(s)!
Ok, so first off sorry for being super late with this ): Real life got hectic + a waning interest  in FR, but you guys are gonna get your dragons!
So there were only four entries total, and only two unique users, and Light Flight lost.. Kind of sad. XD But, uropygid won with pairing two (Eos and Astraeus) so hooray free WC! Like I said, it might take a while to get due to reserves and breeding cooldowns, but you'll get one!! (Let's hope for a three egg clutch).
As for the other person who helped out, Rawrly, if you'd like a free hatchling from Kira and Jarick just let me know!
Okay, so when do we get the gene that colors tongues?

(No, Mirror dragons do NOT have naturally blue tongues.  I checked mine, carefully.  I picture them rolling all four of their eyes and opening their mouths indulgently so I can see.)
Mirror hatchlings with the shimmer gene (or iri, but I think it's shim) gene rock blue tongues. Sadly they don't keep it when they grow up. ):
show me your underbelly dragons omggggg
Anonymous
when will you announce winners for your donation giveaway? :3
Soon! I have the doc saved on my other computer. Only like two people donated though XD So would you guys both like discounted dragons from your #1 pairings or just one winner??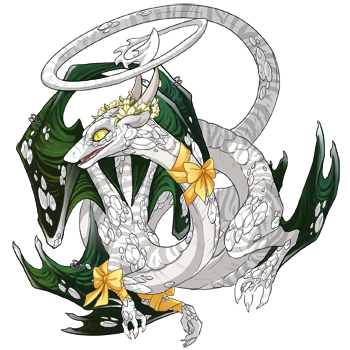 ahhh baby grew up!! ;.; She's stil for sale if anyone is interested!! white/jungle/white, with tiger and shimmer.
With the first wave of gorgeous new gem marketplace skins being released, I thought this would be a good time to try my first giveaway!

3 WINNERS will be chosen, and each will receive their choice of one of the six new gem marketplace skins (as at 10th September 2013)!…
Rhsolyn #17676!!
WHITE TERT SPIRAL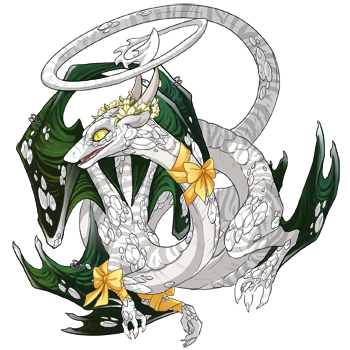 White Tiger/Jungle Shimmer/White Basic girl. She's still for sale!! This cutie is going for 200k, but I'm willing to haggle!
I am very much in favor of friendly sportsmanship, so repeat after me:

May the best dragon god that is green win!
this is adorable but light fliiiight ftw
I can't think of a name for my plague imperial uggghhh im torn between a greek name or some kind of name after a disease/virus thing
Omigosh thank you for this knowledge.